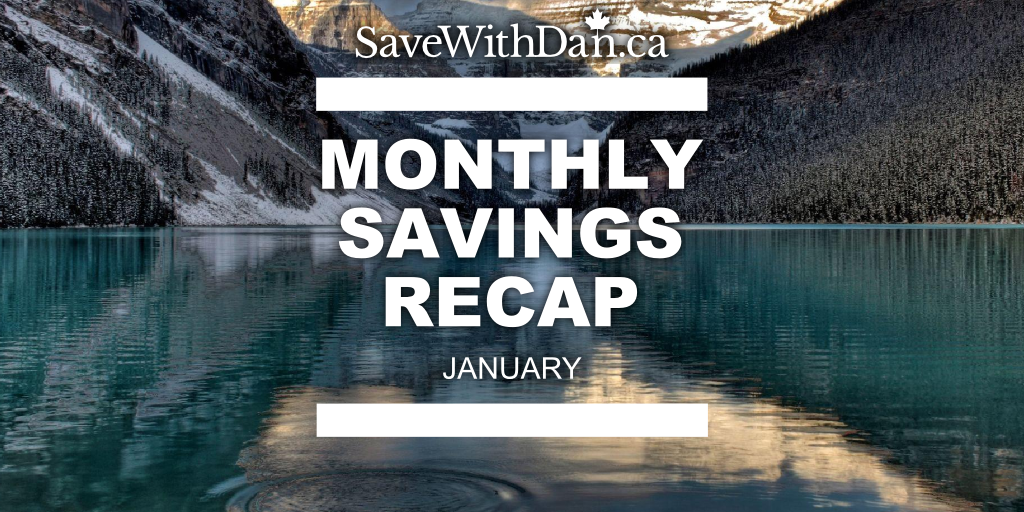 Every month I'll share what I did manage to save, how and where. If you missed the Monthly Savings Recap for December, just click here to read it and I'll wait for you.
Done? Good. Let's see how I did in January!
Tangerine – $50
I opened a new savings account with Tangerine and by doing so I got a $50 welcome bonus plus a promotional 2.5% interest rate until March 31. In comparison, my other bank was getting me 1% interest rate in an account named "High Interest Savings Account". No comments on that name.
If your bank is shitty or you just want to make a free $50 (who does not??), you can just open a Tangerine Savings Account using my Orange Key (43004831S1). If you do so, we both will receive a $50 bonus each! Then you will be able to refer your friends and family too. All you have to do is have a cheque from your bank and make an initial deposit of $100. Plus, if you set up an Automatic Savings Program, you will get another $25 bonus. Not bad at all. From their website:
Enrolling is this simple:
1. Complete the online enrollment form and enter this Orange Key®: 43004831S1 in the Orange Key field under "A few more details" to receive your $50 Bonus!
2. Write your initial deposit cheque (payable to yourself). Mail it to us or deposit it using your smartphone with our Cheque-In feature. Your new Tangerine Account will then be linked electronically to that chequing account for future transactions.
It's simple and it's a nice interest rate. To open your account, click here and enter my Orange Key in the field under "A few more details".
You can open your account without using my referer key, it's up to you and you will still get your $50 welcome bonus. But hey, why would you do that? ;)
Everyone knows at least one website to search and compare airfares and hotels, right? http://www.lmtclub.com/ is not different, but the first time I saw it, I was like "WHAT"? Unlike other websites, this one requires a membership to see the deals they have. Somebody told me it may worth the $50/year membership fee, but I'll not pay $50/year to access a travel deals website! I don't even travel that much!
Happens that I found an online coupon that would give me –guess what? — a $50 discount upon registering. I didn't find any deal THAT better than the ones I found over Hotwire or Expedia, but let's consider it a WIN, shall we?
Staples Print Center – $7.50 coupon
I was in need of some urgent business cards to promote SaveWithDan in an event that just popped up from nowhere, and after some online shopping around, I figured out that Staples next-day service was what I needed. Of course the price is not the best around, but it was the safest way I could get my cards in time (I would not risk ordering anything online and miss the delivery).
After designing the card, my next step was looking for an online coupon to ease the "you should have thought about it earlier" feeling. Voilà, coupon code for $7.50 for any service from Staples Print Center.
Hot Chocolate at the office – $4.62
My office is quite cold, and a warming mug of hot chocolate is always welcome by the morning. However, I'll not pay $3.50+ at the nearby cafe for a cup. The option then was the coffee machine at the office, but even for $0,50, its hot chocolate is awful.
I just go to the supermarket and buy one box of Carnation Hot Chocolate. The box with 10 envelopes sells for $2.99 and I just have to pour in hot water. I get the hot water from the coffee machine, and instead of $0.50 for each cup, I pay $0.29. If I consider 22 working days in January, it makes for a $4.62 saving. If I consider the savings over the coffee shop, it will sum up to a whopping amount of $70.62 in one month!
Although $4.62/month does not seem an exciting value, it sums up to $55.44 in one year, and almost $2,700 if put into my retirement account.
PayPal – $0.86
I am not sure where I get this from, but PayPal credited me with $0.86 "cash back". Well, I am not complaining at all.
 TOTAL for the month: $112.98
Not bad at all. Considering that I did not go on shopping for big ticket items or even clothing, I'll consider this month a good one. Compared to December, at least, it has been a blast. It's only the second month I am tracking this kind of savings, so let's see if I can keep this pace in February.
I'd love to know how did you go in January. Do you track your savings? Do you track your expenses? Just share with all of us in the comments, don't be shy :)
* Photo by Flickr user Andrew E. Larsen
This post contains affiliate links. This means that I can earn compensation for some of the products and/or services recommended in this post, but rest assured that I'll only refer a product or service if I really really believe it can be useful for me and all of my readers.